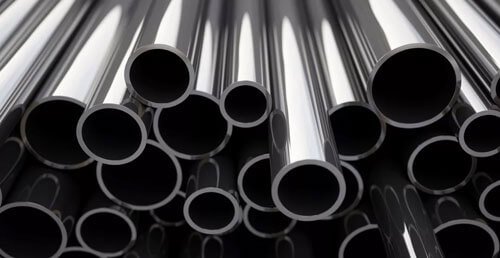 304 Stainless Steel Pipe is one of the most versatile and widely used stainless steel on the market, and 304 Stainless Steel is the most widely used stainless steel alloy of its type. SS 304 Pipe is an austenitic chromium alloy known as "18/8" stainless steel due to its 18% chromium and 8% nickel makeup. 304 stainless steel, on the other hand, is susceptible to corrosion by chloride alternatives. Chloride ions can induce pitting or cracking, basically limited corrosion zones. When protected by chromium oxide barriers, these deteriorated pieces can propagate to damage interior components. For example, in the case of SS 304 Coil, high saline environments such as outdoor seaside locations or cold, ice places that are regularly exposed to de-icing salts may not be ideal. Manufacturing environments or other commercial applications that employ chemicals — particularly chloride solutions — may potentially pose issues for products and equipment.
Excellent Weldability
Stainless steel 304 Pipe offers excellent welding properties. Welding narrow sections do not need post-weld annealing. Stainless steel 304 offers excellent weldability in all typical fusion procedures, with or without filler metals. Welding large portions of SS 304 may necessitate post-weld annealing for optimal corrosion resistance.
Heat Treatment
Using Heat During Solution Treatment (Annealing), Stainless Steel 304 may be heated to 1010-1120 degrees Celsius and rapidly cooled. Thermal treatment cannot harden these grades. Heat treatment is a critical step in the production of stainless steel pipes. Heat treatment is essential for producing stainless steel 304 tubes with excellent strength and durability.
304 stainless steel Pipe is utilized in various industries, particularly food processing, since they are resistant to acid corrosion caused by common foods. As a result, this steel is appropriate for sinks, dishwashers, commercial food processing equipment, and freezers. Stainless steel 304 pipes can also be used in heat exchangers, chemical containers, and pipes used in the brewing sector. It may be utilized as a produced material in a variety of applications.
Application of 304 Stainless Steel Pipe
Stainless Steel 304 Pipe is used in a variety of applications. Pressure containers are used to store seamless Pipe high-temperature petroleum fumes or vapors. SS 304 Tubes can also be utilized in buildings where ordinary carbon steel would deteriorate.