Valve & Stainless Steel Butterfly, SS Butterfly Valves, SS Butterfly Valve Supplier in Mumbai,Butterfly Valve Manufacturers In India, Stainless Steel Wafer Type Butterfly, Valve at best Cost in Mumbai, SS Butterfly Valves Supplier in Mumbai,India.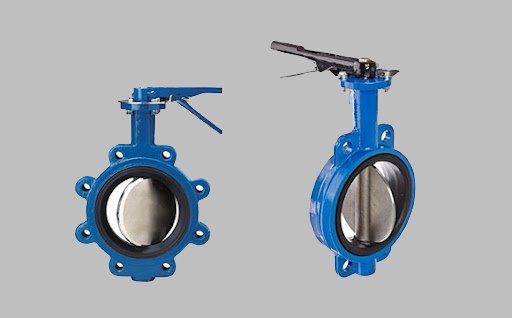 Butterfly valves are easy to operate and quick to open. It provides 90 degree rotational opening and closing. It is obtainable in various types and sizes. Butterfly valves are provisioned with gearboxes. Butterfly valve has a short circular body with a round disc. These small size valves can easily be operated manually. These valves are used for small scale units with limited flow. These valves are very effective and efficient for small scale uses hence it is used for supplying wastewater, slurries, and oils.
Key properties:
Butterfly valves are smaller in size and hence it is used for small scale purposes. These valves are made with extraordinary alloys and elements. These valves are used for opening and closing the fluid flow of the pipeline. These valves commonly procure many advantages over other valves. These valves are smaller in sizes hence these valves are considered as low maintenance and cost effective.
These butterfly valves have discs in it which are helpful for controlling the flow. One of the main features this valve has is the smooth control. Butterfly valves can also bear high temperatures and bad weather conditions. It also provides excellent resistance from corrosion, crevice corrosion and stress cracking.
Applications: Butterfly valves are commonly applicable in industries like Food processing industries, ship building, refineries, pulp and paper manufacturing industries, etc.
Types:
Lug-Style Butterfly Valve
Flanged/Double Flanged Butterfly Valves
Wafer Butterfly Valve
Butt Welded Butterfly Valve
Stanley Alloy is the most famous manufacturer and supplier of butterfly valves. These valves are made using high quality raw material and elements. These valves are available in various sizes, shapes and types. We at Stanley Alloy make sure that every product we manufacture is thoroughly tested and certified.
Specification of Butterfly Valves
Material :316L<0.5%
Design Specifications :4"-12", DN100-DN300
Size : 1"-4", DN25-DN100
Connection : Threaded, Clamp,3-pc flange, flange, Welding
People also search about Butterfly Valves
Stainless Steel Butterfly Valves, Butterfly Valve Types, Stainless Steel Butterfly Valves Price, Butterfly Valve Price, Stainless Steel Butterfly Valves Nz, Stainless Steel Pneumatic Butterfly Valve, SS Butterfly Valves, Stainless Steel Butterfly Valves South Africa, SS 304 Butterfly Valve, Stainless Steel Butterfly Valve Price List, SS Butterfly Valve, Butterfly Valves Specifications, Stainless Steel Butterfly Valves Manufacturers, Butterfly Valves Price List, Butterfly Valves Types, Stainless Steel Threaded Butterfly Valve, Butterfly Valve Dimensions, Stainless Steel Butterfly Valves Australia, Butterfly Valve Manufacturers,Butterfly Valve